18 festivals you should attend in 2019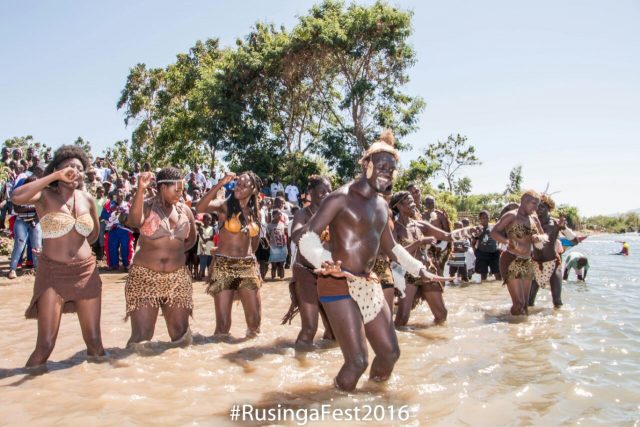 If you want to explore Kenya and the African continent this year, here are some of the biggest local and region events and festivals.
They range from food festivals, music festivals and cultural festivals which testify to the diversity of the region. Of particular interest would be the Maralal Carmel Derby – the only such Carmel derby in the world, and the Mwaka Kogwa festival in Zanzibar, which celebrates the Persian New Year. It is best to confirm with your local travel agency / travel company before planning your trip to attend this festival which is normally held in the third week of July.
1. Feast of Rusinga
This annual 2-day festival founded by celebrates Anne Eboso and aims to preserve Suba culture and takes place on Rusinga Island in Homabay County. It takes place on the last Thursday and Friday before Christmas and features music, art, cultural sporting activities and cuisine indigenous to the community.
The 8th edition of the Rusinga Festival will take place on December 19 and 20.
2. Camel Derby Maralal 2019
The annual camel derby takes place in the middle of the year in the town of Maralal, attracting local and international visitors. The race is open to professional and amateur camel drivers. A 10 km cycling race takes place at the same time as the derby. Besides the races, there is a cultural spectacle that shows the diversity of the resident communities of Samburu County. This year the festival will take place from August 30 to September 1, 2019.
3. Kilifi New Year Festival 2019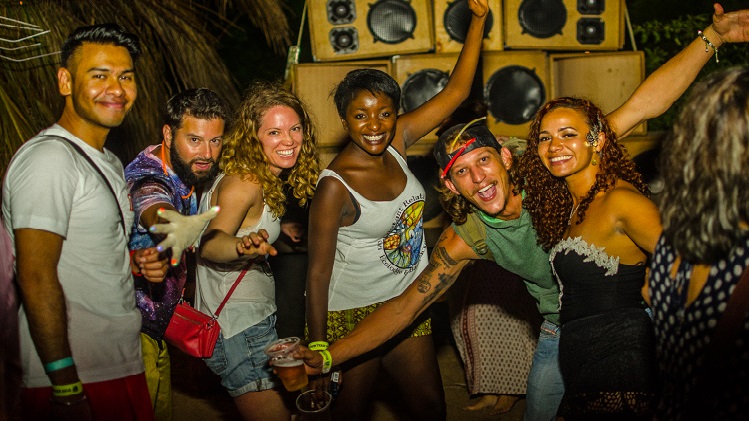 Kilifi New Year is an African festival of electronic, alternative and dub-reggae music held under the stars and in the shade of ancient baobab trees in the town of Kilifi on the coast of Kenya from December 30, 2019 to January 2, 2020.
4.Lilongwe Jazz Festival 2019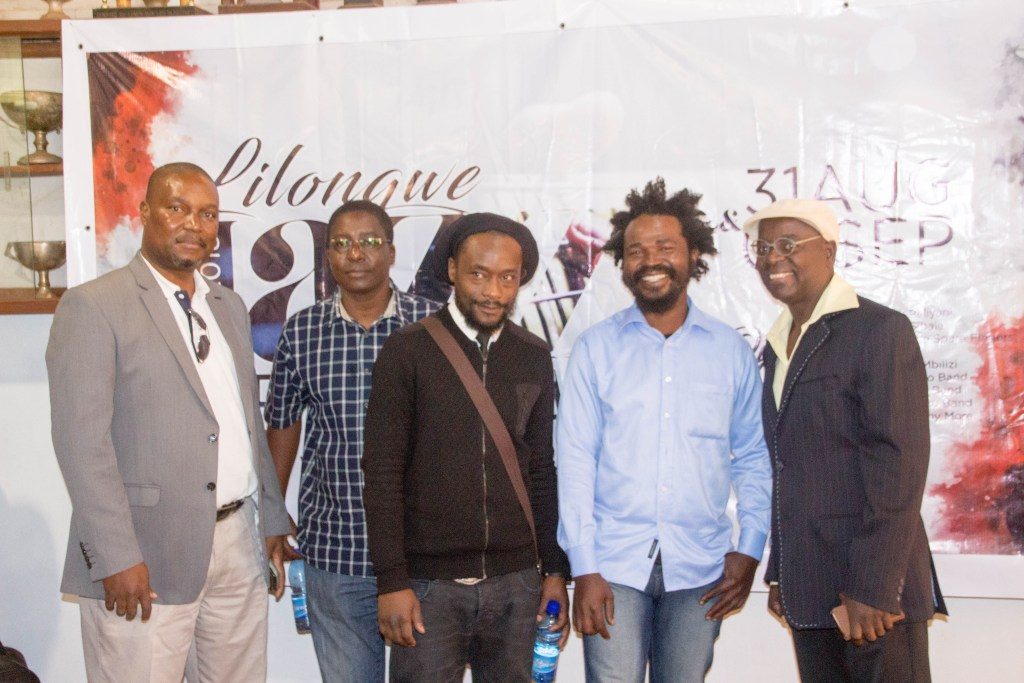 Following the inaugural success of the Lilongwe Jazz Festival (LJF) last year, festival organizers are expected to host another festival from August 30-31, 2019.
Some of the artists expected for the festival are Mbirizi and the Jazz café band, Paliani and The Daughters Band among others. The organizers have indicated that in addition to international artists, they will have local artists at the event who together will total 20 for the two days and 80% are those who came last year.
The festival is organized by Lilongwe Jazz Festival Limited and has a number of pre-shows scheduled before the main event at the Lilongwe Golf Club.
5. Nyege Nyege Festival 2019
Launched in October 2015, Nyege Nyege has grown into one of the biggest musical celebrations in East Africa. In 2017, the 4-day festival attracted 7,000 participants, had 4 musical stages and over 200 performers from across Uganda and the region. The 2019 festival will take place from September 5 to 8 on the Nile Discovery Beach in Jinja.
6. Kwita Izina 2019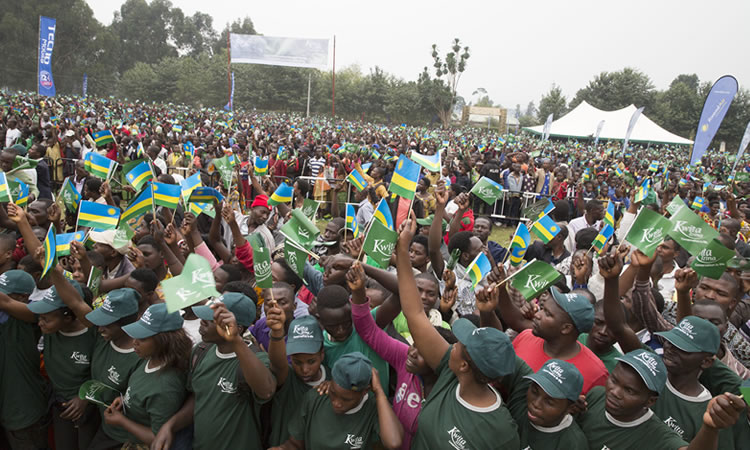 Kwita Izina (Gorilla Baptism Ceremony) is a national event held in September where baby gorillas are presented to local communities, officially named and celebrated. This year, the event will take place in Kinigi-Musanze on September 6.
7. Storymoja Festival
Dubbed the 'biggest book festival' in East Africa, the Storymoja Festival is an annual 5-day celebration for book lovers and literary art enthusiasts, usually held in September. The event brings together some of the most notable poets, authors and artists from across the continent and beyond to host discussions, workshops and entertain attendees throughout the festival week. The dates have not yet been announced.
8. Rwandan Film Festival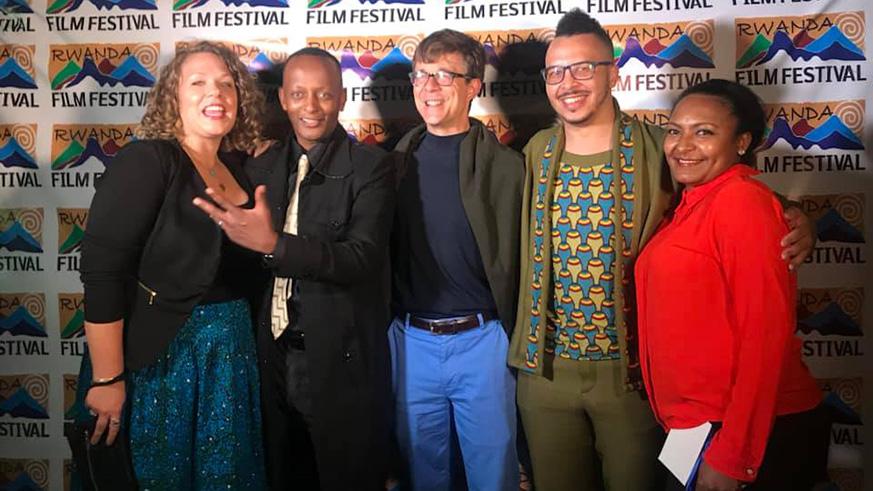 Over a period of 10 years, the Rwanda Film Festival, also known as Hillywood, has established itself as one of Rwanda's most important cultural events. For 7 days, moviegoers, filmmakers, industry professionals and media will watch the best of new cinema from established masters and new local and international talent. The film festival will be held from October 19 to 26, 2019.
9. Mwaka Kogwa Festival 2019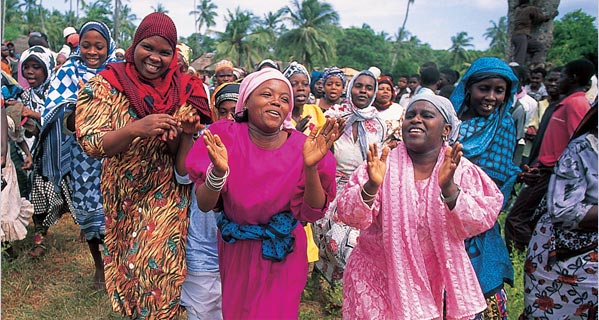 A four-day Shirazi heritage festival held in Zanzibar. It commemorates Nayrouz – the Persian New Year in Zanzibar. Historically, the Shirazis were the first group of non-Africans to settle in Zanzibar and over time aspects of their culture were absorbed and given names localized by the native Swahilis. One of them is the Mwaka Kogwa.
The event takes place in Makunduchi on the southeastern tip of Unguja. It is normally held the third week of July.
10. Bayimba International Arts Festival, Uganda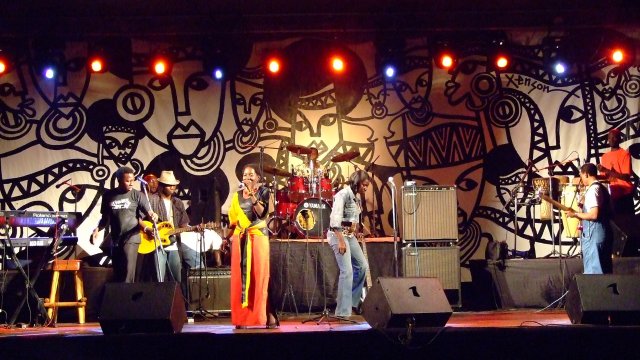 The Bayimba International Festival of Arts is an ultra musical festival that attracts a wide range of local and international artists over a period of 4 days. The 12th edition will be held on Lunkulu Island from August 1 to 4, 2019.
The festival includes artistic disciplines such as music, dance, poetry, storytelling, acrobatics, theater, film and the visual arts of renowned and upcoming artists.
The artists scheduled for the event include Iddi Masaba, Gravity Omutujju, Faizal Mostrixx, Willy Mukabya, Jah Lex, Sarah Zawedde & Zawee Band, Sammy Kasule, Lil Rich, Benjamin Prince, Leumas Owabajaja, Tushi Polo, Muserebende Hytham Ssali, Sandra Nankoma , Kenne Mugabi, Aziz Azion, Sandra Suubi, Apio Moro, Leo Mkanyia, Little Black Kid, Nach Musik, Poros, Dj MAD, Sophia Burns, Swabirina Matali Group, Kitara Nation Poets, Dj Mash up, Izaya The Composer, Fya LeBoof, Ras Brown, Since 88, Hola Jefe, Famous Friends Acrobatics, Cheek-O Dread, Moses Rallo and Gregg Tendwa.
11. Rolex Kampala Festival 2019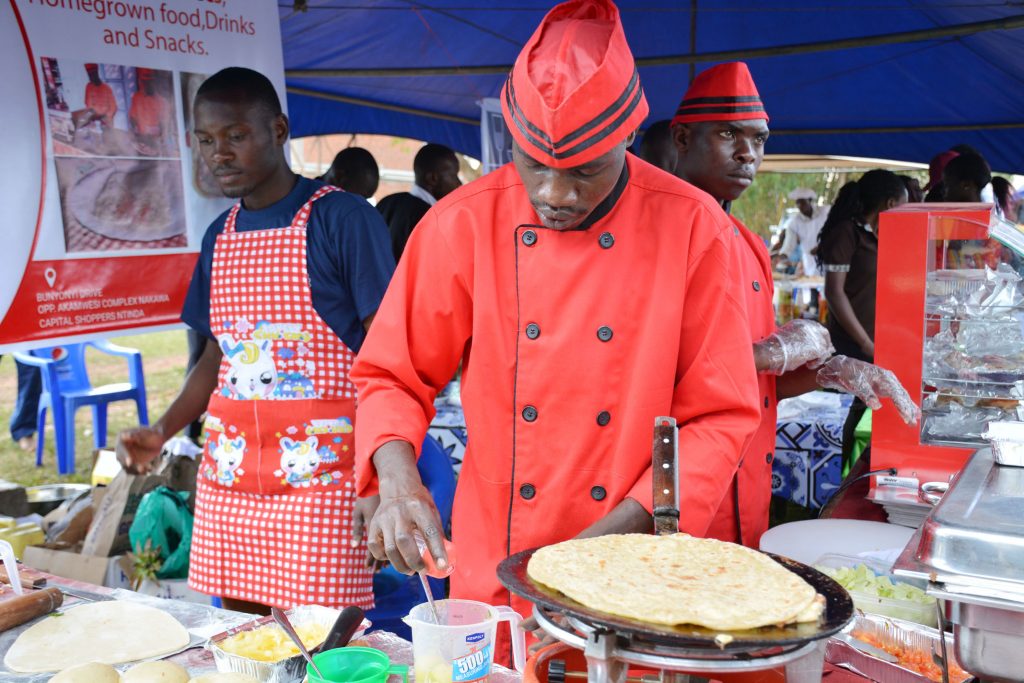 A Rolex – a roll of chapati, omelet and vegetables is a roadside delight in Uganda. This festival brings together the majority of Rolex vendors in Uganda, restaurants and hotels in a grand gastronomic celebration of this much-loved Ugandan delicacy. The festival will take place on August 18, 2019 at the Uganda Museum in Kampala
12. Lake of Stars Jazz Festival 2019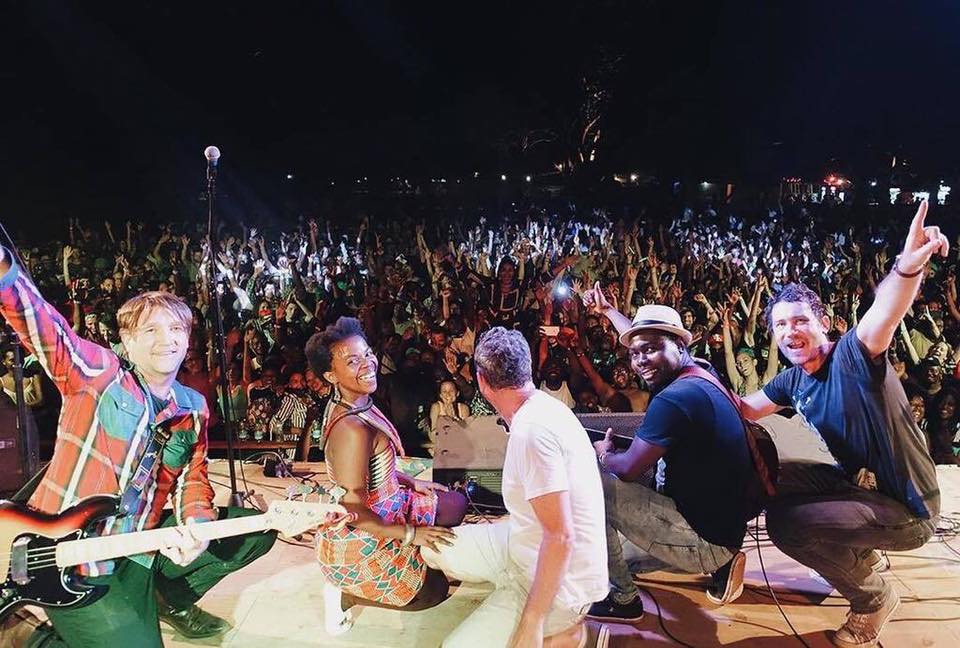 The Lake of Stars Festival is an annual three-day international jazz festival that takes place on the shores of Lake Malawi, Africa's third largest lake. The first festival took place in 2004 and attracts over 4,000 participants with musical acts mainly from Africa and Europe.
The three-day event will take place September 27-29, 2019 at Kachere Kastle.
This year's lineup includes South African Music Awards winning Afro-soul star Bongeziwe Mabandla, Malawian R & B queen and Afrima award winner Hazel Mak; Forbes Africa 30 under 30 nominated and storyteller and poet Upile Chisala; and one of Malawi's greatest turntable magicians, RJ the DJ.
13. Joy of Jazz festival 2019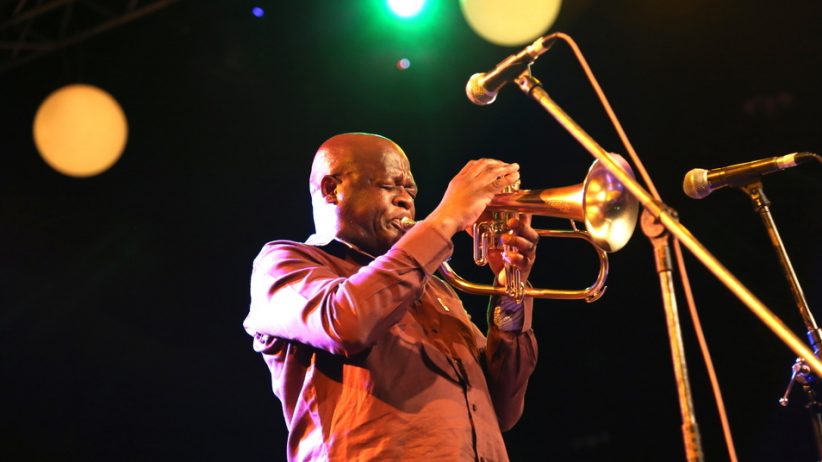 The Standard Bank Joy of Jazz Festival (JOJ) 2019 is scheduled for September 26-28 at the Sandton Convention Center in Johannesburg. The event, which is in its 22nd edition, will take place under the theme Jazz in 19Afrika.
Artists who performed at the event include nine-time Grammy winner Wynton Marsalis and his 15 musicians Jazz at Lincoln Center Orchestra, and Marcus Wyatt & The ZAR Jazz Orchestra. They will be joined by Moreira Chonguiça (Mozambique), Roberto Fonseca (Cuba), Manu Katché (France), Ken Peplowski (US), Rahsaan Patterson (US), Salim Washington (US), Etuk Ubong (Nigeria), Kyekyeku (Ghana) ). Confirmed local artists include Ladysmith Black Mambazo, Sibongile Khumalo, Sipho 'Hotstix' Mabuse, Siphokazi & The Soil, Nomfundo Xaluva, Nokukhanya Dlamini, Stimela, Zoe Masuku, Zoe Modiga, Nduduzo Makhathini, Don Laka, Nduduzo Makhathini, Don Laka, Vuyhan Duyolo Benjamin, Aus Tebza and Nelisiwe, among others.
14. Writing Festival 2019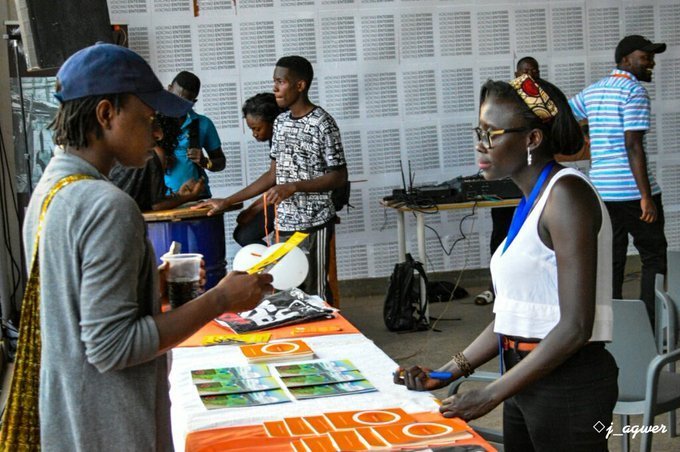 The annual Writivism Festival will take place August 15-17, 2019 in Kampala. The Writing Festival is organized by the Center for African Cultural Excellence (CACEAfrica).
It is part of Writivism, the Kampala-based initiative that identifies, mentors and promotes emerging African writers. The festival is Uganda's premier literary event and it celebrates various arts around an annual theme.
The festival includes panels of authors, readings, poetry events, mentoring sessions, among others.
15. Aké Arts and Book Festival 2019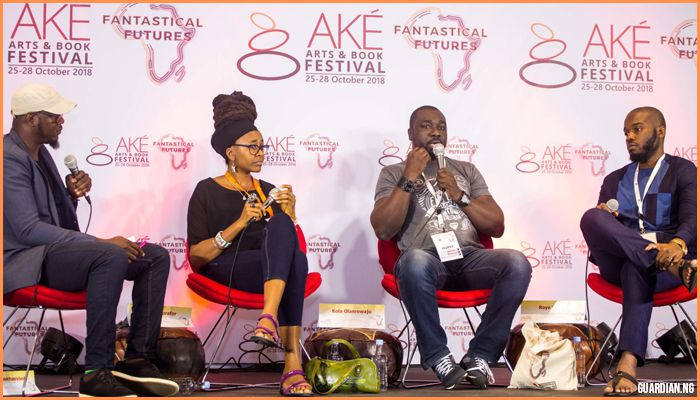 The Aké Arts and Book Festival is an annual literary, cultural and artistic event founded in 2013 by Nigerian writer Lola Shoneyin, which takes place in Abeokuta, Nigeria. It features new and established writers from around the world, and it promotes and celebrates creativity on the African continent in various genres.
The 2019 edition will be held from October 24 to 27, 2019.
16. Mugithi Festival 2019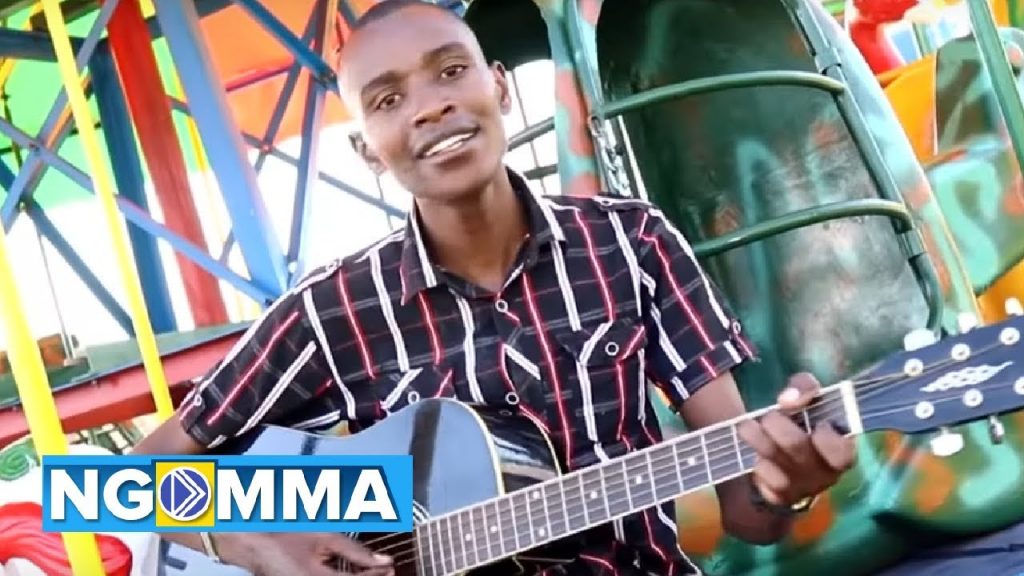 The Mugithi Festival is a celebration of Gikuyu tradition, music, food, art and fashion presented to you in the form of a concert. It will be September 7th at Barclays Sports Club.
It will feature various Mugithi musicians such as Sami Doh, Mike Rua, John De Mathew, Joyce Wa Mama, Ayrosh, Martin Wa Janet, among others.
Tickets are available here ticketsasa.com/the_mugithi_festival.
17. Pawa Festival 2019
The annual street festival organized by PAWA254 takes place in December. The event is a rich kaleidoscope of various visual and performing artists who block an entire street in Nairobi and provide revelers with an afternoon and evening of art.
18. Feast of Afrolects
The second edition of the festival will take place in Kanjata 5 on September 14, 2019 from 3 p.m. to 10 p.m.
Afrolect 2's lineup includes artists such as Gravitti, one of Kenya's leading live reggae groups, and Benga Crown Prince Dan Aceda. Master pianist Victor Dey Jr from Ghana, the Nairobi Horns Project and Bensoul from Sol Generation will also perform at the event.
Advance tickets cost 1000 Ksh and are available through Mook.