Port of Virginia hosts East Coast's largest container ship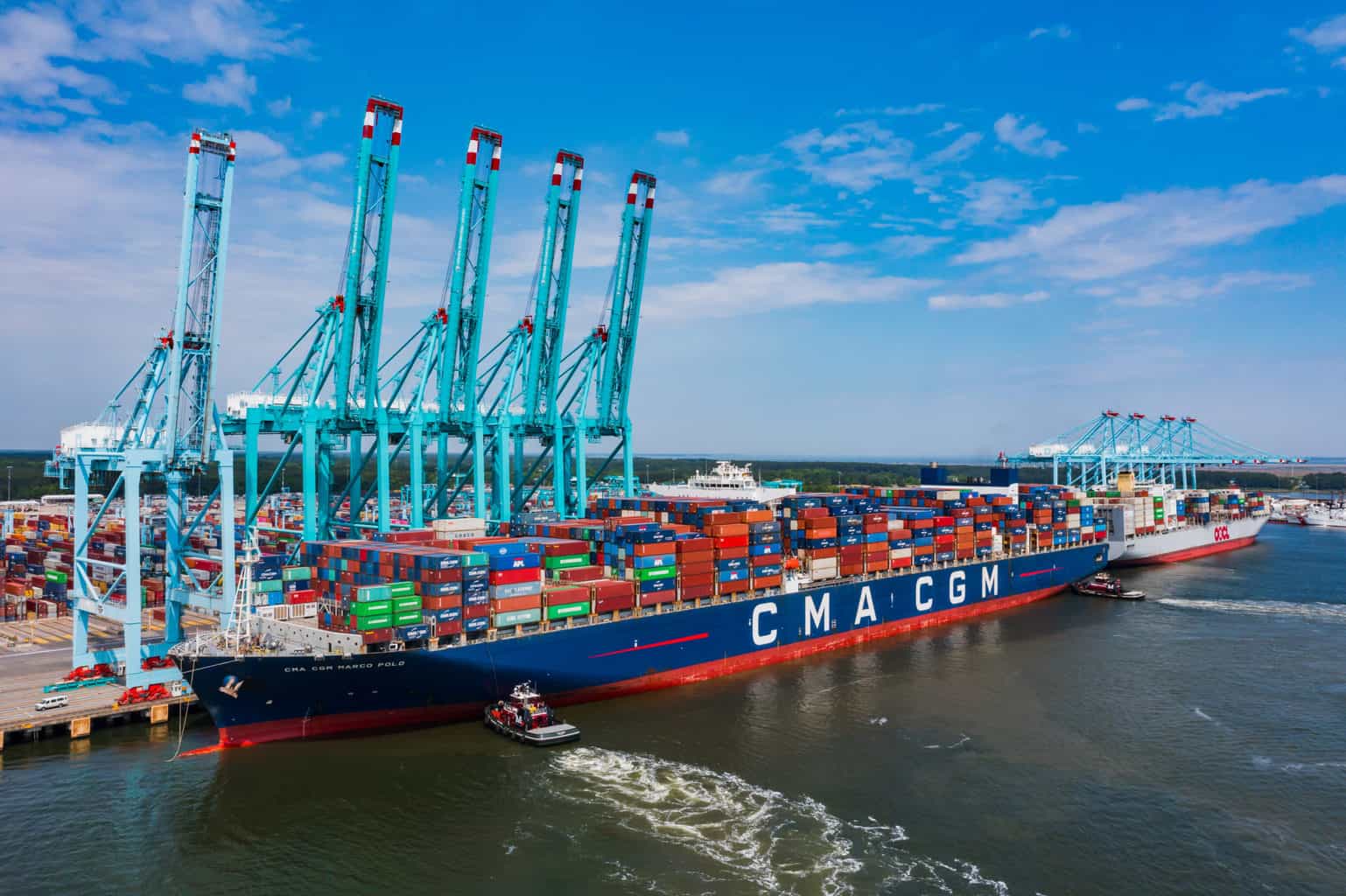 The Port of Virginia takes an important milestone: it has now hosted the largest container ship ever to come to the East Coast of the United States. This week the CMA CGM Marco polo uses Virginia International Gateway (VIG). the Marco polo is nearly 1,300 feet long and can carry 16,022 Twenty Foot Equivalent Units (TEUs).
It was quite a job for the Virginia Pilot Association marine pilot who safely guided the ship through Norfolk Harbor to VIG on Sunday. The ship's call was made possible thanks to the major investments made by the Port of Virginia in the expansion of the port. "The $ 800 million invested to expand and modernize our port strengthens our ability to
safely and efficiently handle ships this size and larger and their increasing cargo loads, "said
Stephen A. Edwards, CEO and Executive Director of the Virginia Port Authority.
The port responds to the growing trend of large cargo ships. Shipping companies want to maximize the savings of these large vessels and load them to capacity.
"At CMA CGM, we deliver the products that make America move," said Ed Aldridge, President of CMA
CGM and APL North America. "Breaking the record for large vessels on the East Coast would not be possible without partners
like the Port of Virginia which has made timely infrastructure investments that allow us to
proactively serve our customers. "
The French maritime carrier CMA CGM serves 19 American ports. The Port of Virginia wants to ensure that shippers like CMA CGM are loyal customers, as its large-scale expansion continues:
"By 2024, Virginia will have the widest, deepest and safest trade channels and
port on the east coast of the United States. Our channels will be 55 feet deep and wide enough to allow the safe passage of two-way traffic of vessels of this size and over. Our target depth will create the bottom clearance necessary for these vessels to load heavily and safely without tidal restrictions, "says Edwards.
the Marco polo, which serves the US east coast from South Asia, left Norfolk on Monday afternoon.