How a sudden halt to shipping due to the pandemic allowed researchers, for the first time, to measure the impact of ship noise and provide a comparison with calm oceans. | Monterey County NOW Introduction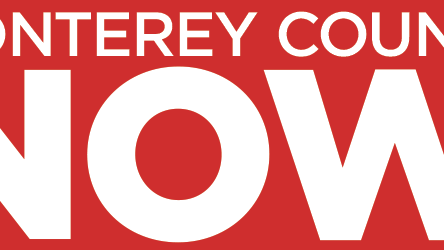 Christopher Neely reflects here on the pros and cons of relying on visuals.
There are countless examples of visuals that inspire action.. Take pollution. We see plastic gyres swirling in the ocean, seagulls choking on cellophane. Some of us look at the plastic water bottle in our hands and make the connection: without us this plastic is never produced, and it is not badly managed to the point of unnecessarily harming the habitats of others. cash. The visual is all we need to confirm our imprint on nature. The visual is tangible proof.
What about the impacts that we cannot measure visually? Historically, I have been less enthusiastic about calls to action where there is no picture, no context or clear comparison, and only assumptions and theories. That's not to say these calls to action are unimportant, but for lack of visuals they lack the punch that immediately sets my soul on fire.
It's people like me who have been a hindrance for oceanographers trying, for years, to tell us about the noise pollution of the shipping industry and its damage to marine life. The shipping industry has been buzzing since the mid-20th century. Although there have been studies of how noise pollution harms marine mammals such as whales, oceanographers have struggled to measure how much noise pollution can be attributed to ships along their routes. To do this, they would have to stop or at least significantly slow down global trade and tourism for an extended period of time, which would be next to impossible …
… Unless a highly contagious and deadly virus forces us into a global health emergency that stops most human activity for months. While most of the ships were docked last spring, researchers at the Monterey Bay Aquarium Research Institute were recording ocean noise levels just off Monterey Bay. In a new study published by MBARI researchers this week, they found that ships boosted ocean sound levels at low frequencies by a factor of about 100. The closest microphone to a ship was 15. miles.
Biological oceanographer John Ryan, the study's principal investigator, asserts that sound is to marine mammals what light is to humans. "They use sound for everything: to communicate, navigate, find food, reproduce, avoid predators, survive. If we pollute their environment with noise, we can cause damage. Noise levels from shipping have doubled every ten years since the 1960s, "says Ryan. Some whales can live 100 years. Ryan says that means many have experienced significant changes in their lifetimes.
It may seem obvious that ocean noise levels would decrease with the cessation of navigation; However, Ryan says this unexpected experiment allowed researchers, for the first time, to measure the impact of ship noise and provide a comparison with calm oceans. Ryan says a sister study from UC Santa Cruz measures stress hormone levels in humpback whales to compare busy and calm ocean samples. This will help marine biologists understand the health impacts of noise pollution and launch efforts to advocate for change.
"The government says it wants to protect different species and habitats. We know noise is a major part of management strategy, but there is nothing we can do without the science to inform the decision, "says Ryan. "This will provide the basic research and fundamental knowledge we need to help understand the human footprint on nature."